Checking your heart rhythm with FibriCheck is easy.
STEP 1: Tap the gear icon ⚙️ at the top right of the start screen.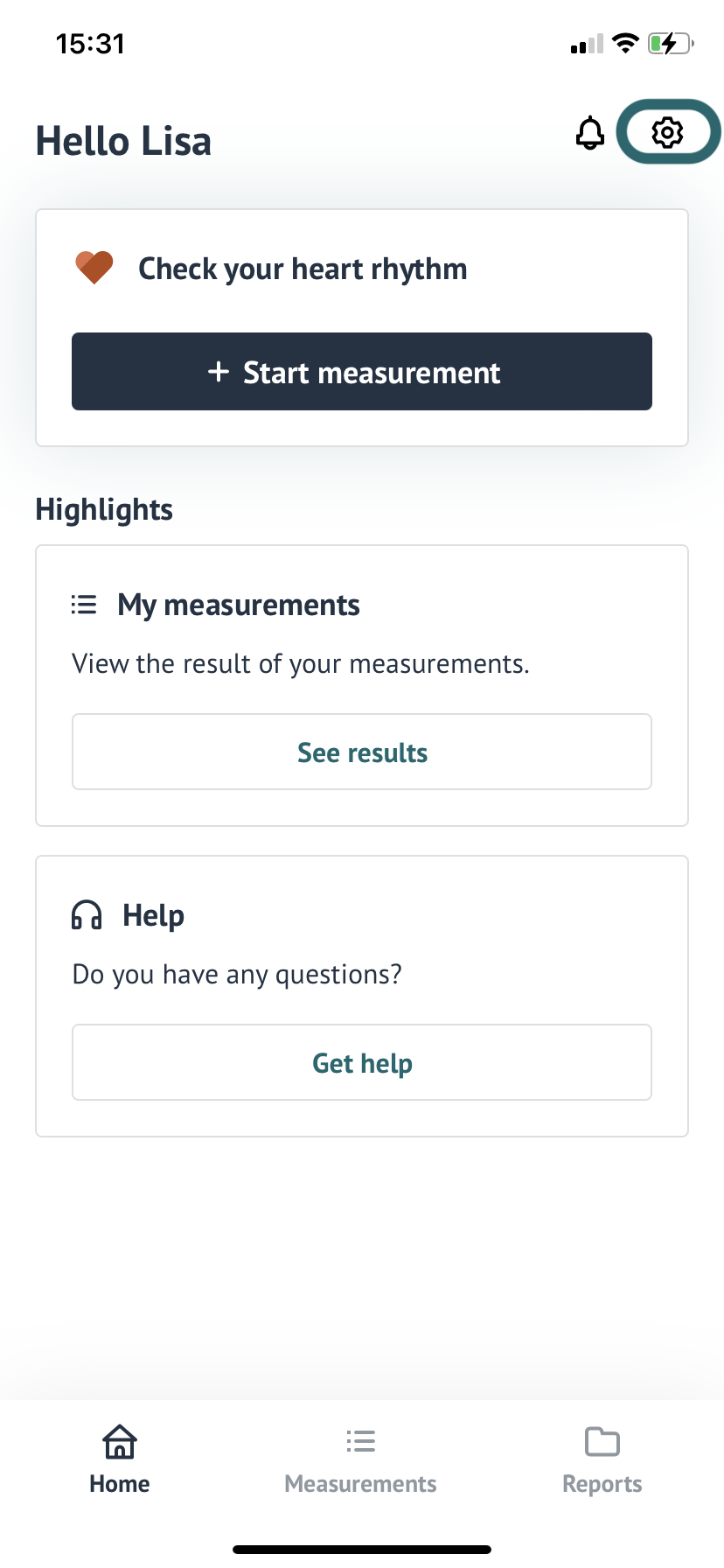 STEP 2: Put your finger on the camera to start the measurement. The measurement takes 60 seconds. TIP: Do not cover the flash with your finger. The flash can get hot!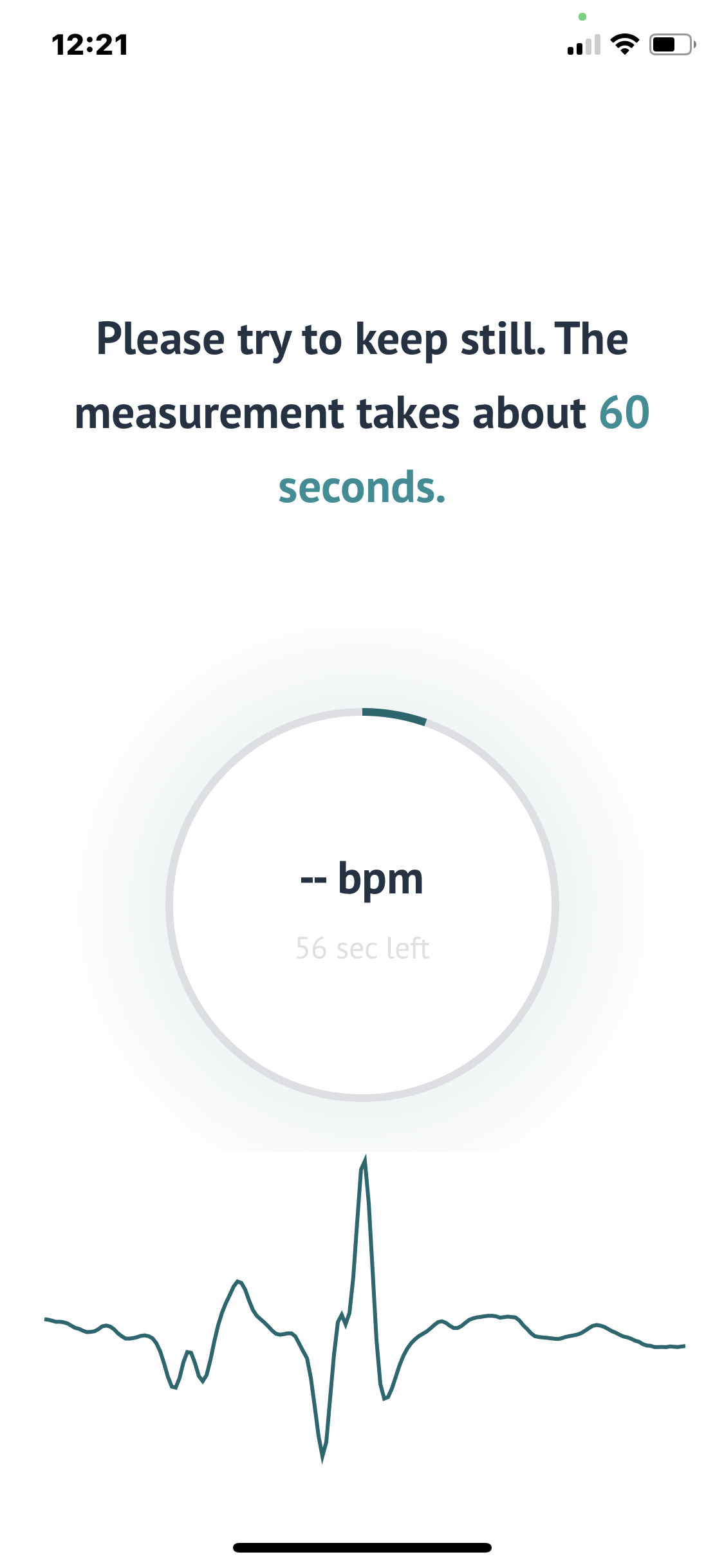 STEP 3: After the measurement has ended, state if you experienced any symptoms and what you were doing.
STEP 4: You will receive the results of your measurement.