FibriCheck is a medical smartphone application to timely detect cardiac arrhythmias. FibriCheck was the first application in its category that received both CE and FDA clearance.
The system consists of a smartphone application (user) and a web interface (physician). The web interface is referred to as the dashboard.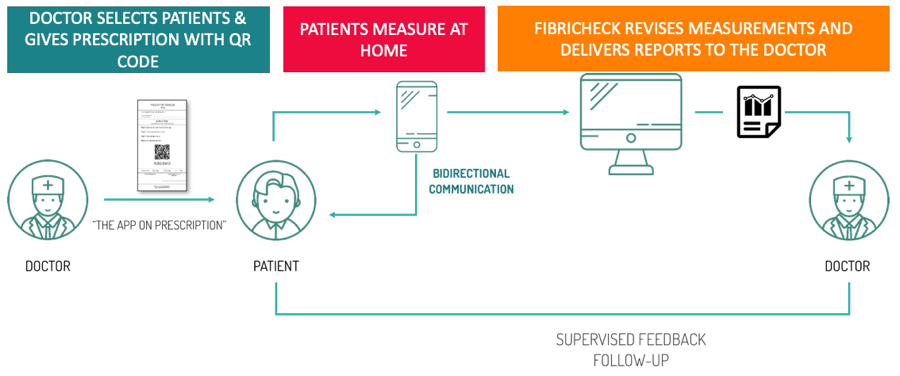 Interested in FibriCheck? Start prescribing FibriCheck or visit our research page for more information.