STEP 1: Open the FibriCheck app and select 'Create account'.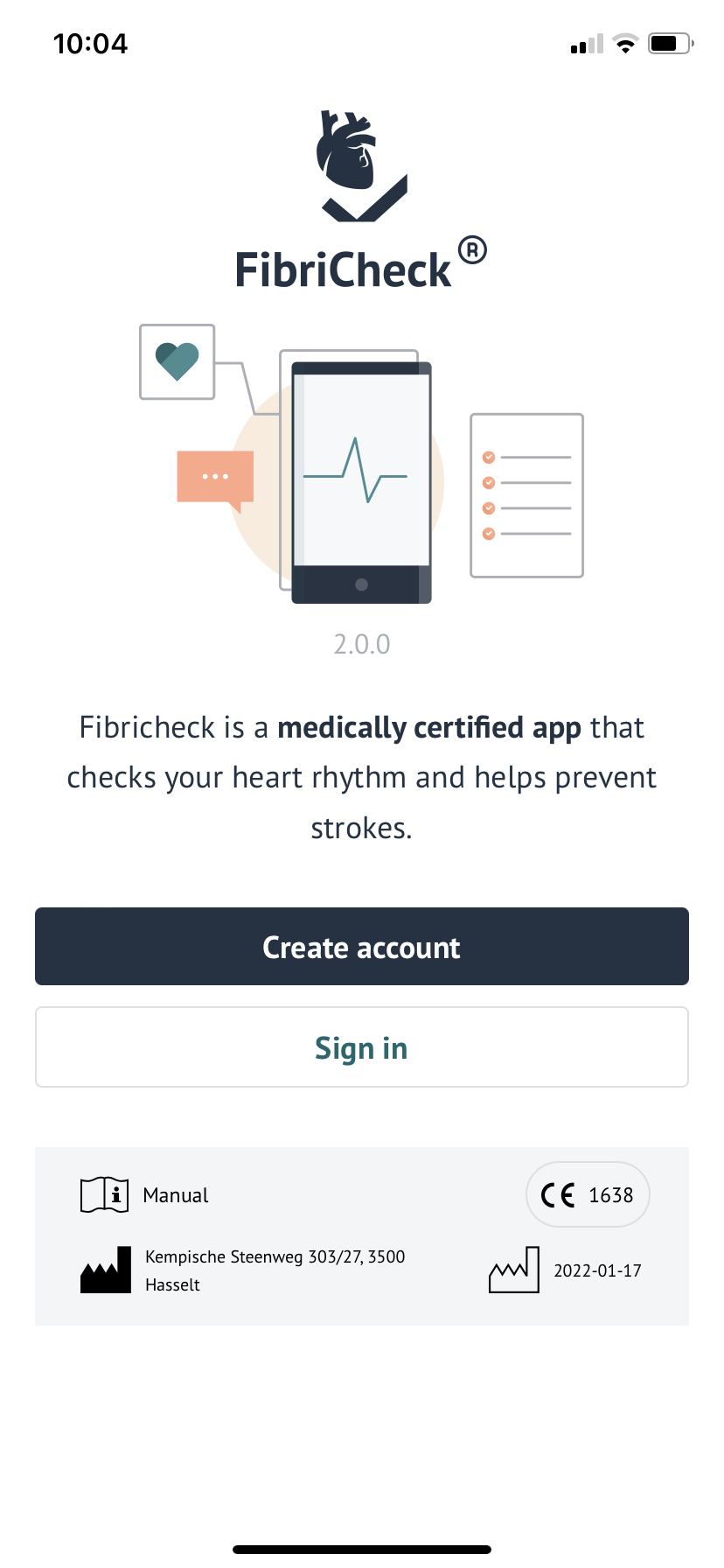 STEP 2: Enter your personal details, accept the terms of use, the privacy statement and consent to the processing of your measurement results for medical purposes.
STEP 3: You are now taken to the start page. Here is where you tap 'Start measurement'.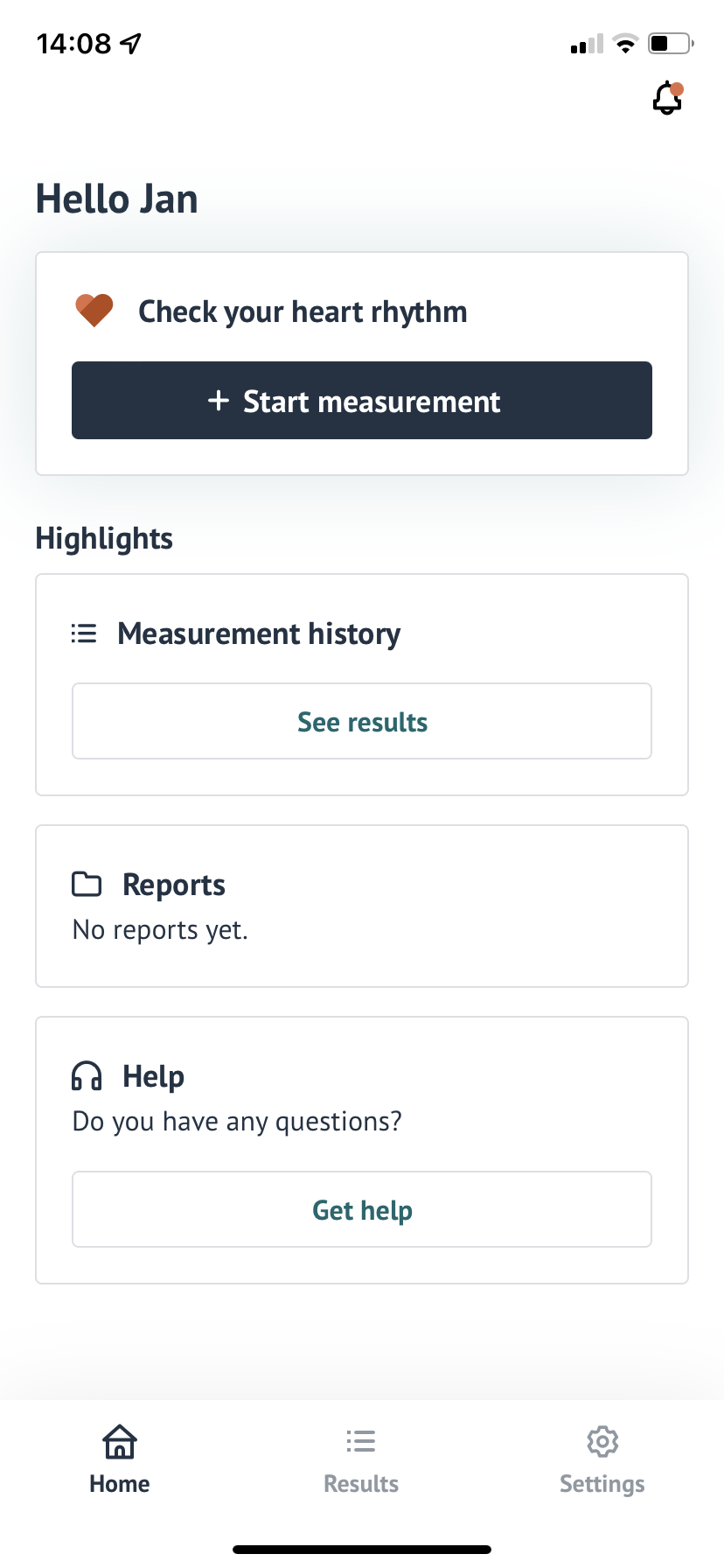 You have been sent a QR code or a regular code
This code will be issued to you by your attending physician, your hospital or your employer.
Tap 'I have a QR code' to scan your QR code or tap 'I have a regular code' to enter your combined alphabetical and numerical characters code.

Transact payment by following the steps shown in the app. Or go to payments.fibricheck.com and enter the code shown underneath the QR code.
STEP 4: After you have created your account in the app, you will be asked to activate your account. This is a mandatory step, as we will be sending the summary reports to this e-mail address.

You have now successfully completed your registration!


Important: You can create just 1 FibriCheck account for each Apple or Google ID. This account also allows you to use just 1 subscription at the same time. Do you already have an account? In that case, you will not need to create a new account when you want to take out a new subscription.