FibriCheck uses the smartphone camera (and flashlight) to capture a PPG signal. The PPG signal measures the light absorption in the finger.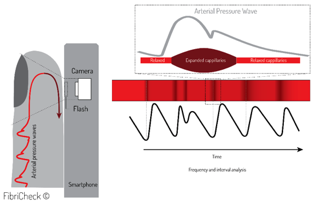 Since ECG is most commonly known, a validation study has been performed. This study shows that ECG vs PPG beat-to-beat interval has a correlation of 99,3% .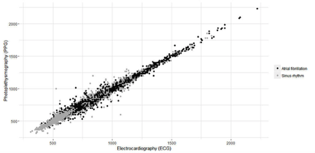 (Source: Vandenberk T et al., PM Clinical Validation of Heart Rate Apps: Mixed-Methods Evaluation Study JMIR Mhealth Uhealth 2017;5(8):e129)
Interested in FibriCheck? Start prescribing FibriCheck or visit our research page for more information.