You can choose from 2 subscription plans: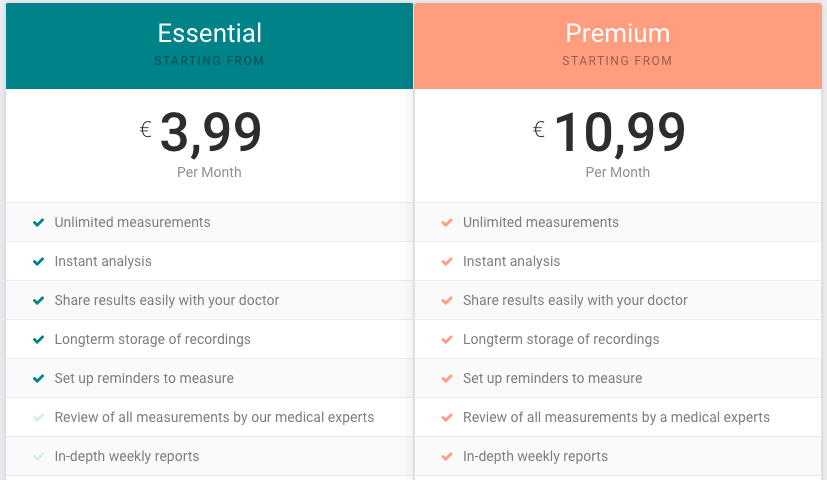 Essential Plan
You can perform an unlimited amount of measurements. For every measurement, you will instantly receive an automated heart rhythm analysis generated by our medically certified algorithm. You will also benefit from long term storage of all your measurements.
Pricing:
1 month: €5.99 / month
12 months: €3.99 euro / month
Premium Plan
You will receive all the functionalities of the Essential Plan. Additionally, you will receive a comprehensive weekly report and all anomalous measurements will be checked by our medical experts.
Pricing:
1 day free trial
1 month: €24.99 / month
12 months: €10.99 / month
Important: You can cancel your subscription at any time by disabling auto-renewal before the end of your current bill cycle.
Follow these steps to purchase FibriCheck!