In over 90% of cases, there are two potential causes for inadequate signal quality:
1: The camera failed to get a proper signal from your finger tip
Remove the protective cover of your smartphone. This may cause poor contact between your finger and the lens of the camera.
Go easy with the level of pressure you exert with your finger on the camera. Be gentle and relaxed in the way you place your finger on the camera.
Use a different finger or change the finger's position on the camera.
2: You moved during the measurement
Talking or moving whilst taking a measurement may cause signal interference. We would advise you to adopt a seated and relaxed posture, breathe normally and try not to talk or move during measurements.
---
If this does not solve the problem, check to see if any of the situations described below apply to you:
You have calluses or a physical problem with your finger:
You can use any finger to take a FibriCheck measurement. The app only requires a small piece of skin that is properly vascularised. If the problem is not resolved by using a different finger, the thick base of your thumb is another alternative.
You have cold hands:
People who have cold hands have reduced blood circulation in their fingertips. This makes it difficult for FibriCheck to pick up the minute variations in volume as they occur in the finger tips. Try warming up your hands before taking the measurement by rubbing them or putting your hands in your pocket.
You have trembling hands:
We would advise you to place your hands on a table and to then place your smartphone on a finger of your choice, as shown in the image below.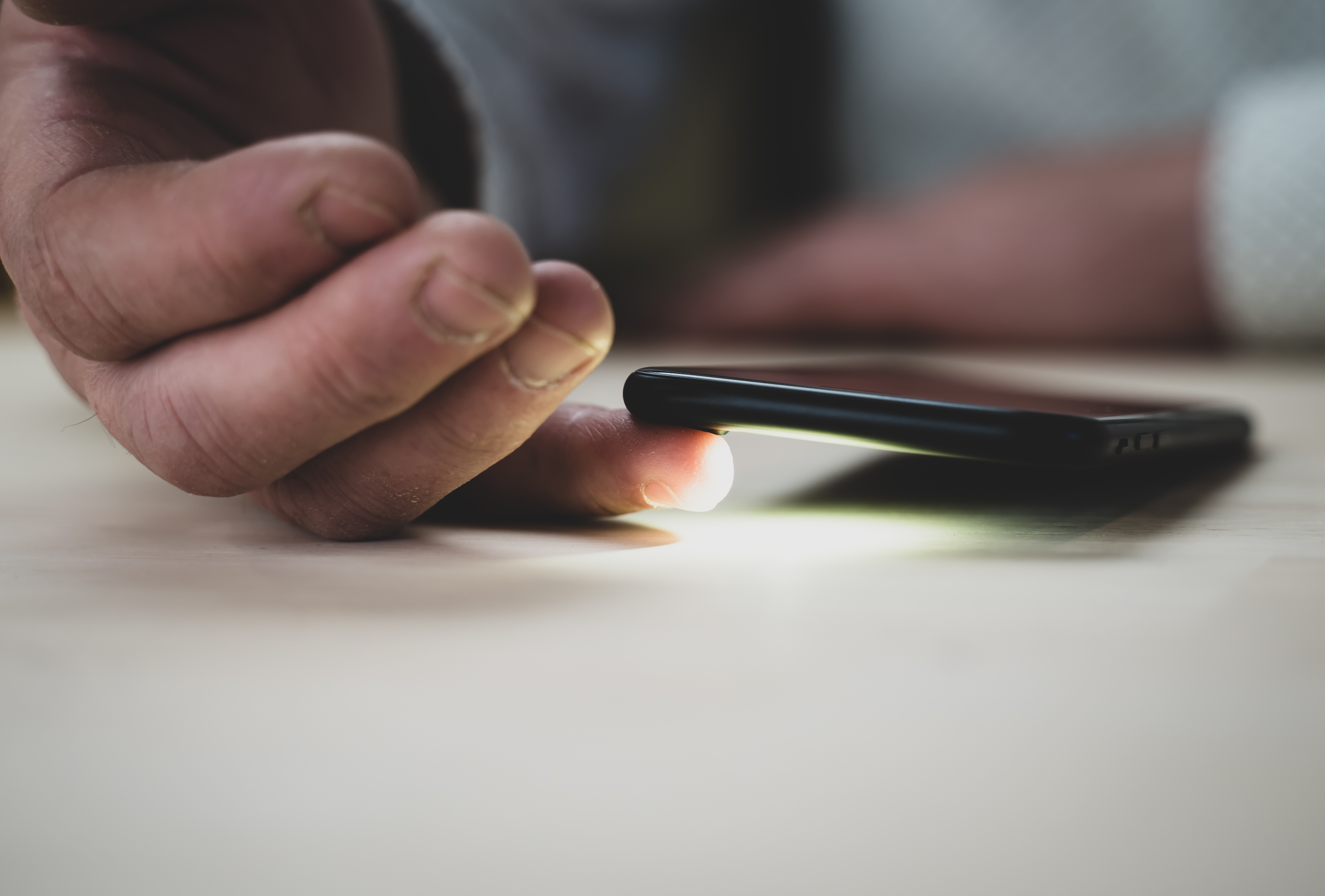 If none of these suggestions resolve the quality issue:
Open the FibriCheck app and press and hold the heart for 10 seconds without moving to the next screen.
Close and re-open the FibriCheck app.
Perform a new measurement.