When FibriCheck shows "Signal quality too low" as result you are advised to perform a new measurement.
In more than 90% of the cases these are the two most common causes of insufficient signal quality:
1: The camera did not get a proper signal from your fingertip
Remove the protective cover of your smartphone, sometimes this causes a poor contact between your finger and the camera lens.
Adjust the pressure of your finger on the camera, you don't need to apply any pressure. Relax the finger, just gently lay it over the camera.
Use a different finger, or adjust the position of the finger on the camera
2: You were moving during the measurement
Talking or moving during a measurement can cause noisy signals. We advise to take a seated, relaxed position where you breathe normally and try not to move or talk during a measurement.
---
If the measures described here above do not solve the issue, please check if any of the items listed below apply to you:
You have callus formation or a physical problem with your finger:
You can use any finger to conduct a FibriCheck measurement. The app just needs a spot of skin where there is sufficient blood flow. If using a different finger doesn't work either, the ball of your thumb could serve as a possible alternative.
Your hands are cold:
People with colder hands have a reduced blood circulation in their fingertips. This makes it more difficult for FibriCheck to register the small volume variations that occur in the fingertips. Try to warm your finger (rub hands together or put them in your pockets).
You have shaky hands:
We advise you to place your hand on a table and position the smartphone on any preferred finger as illustrated in the picture hereunder.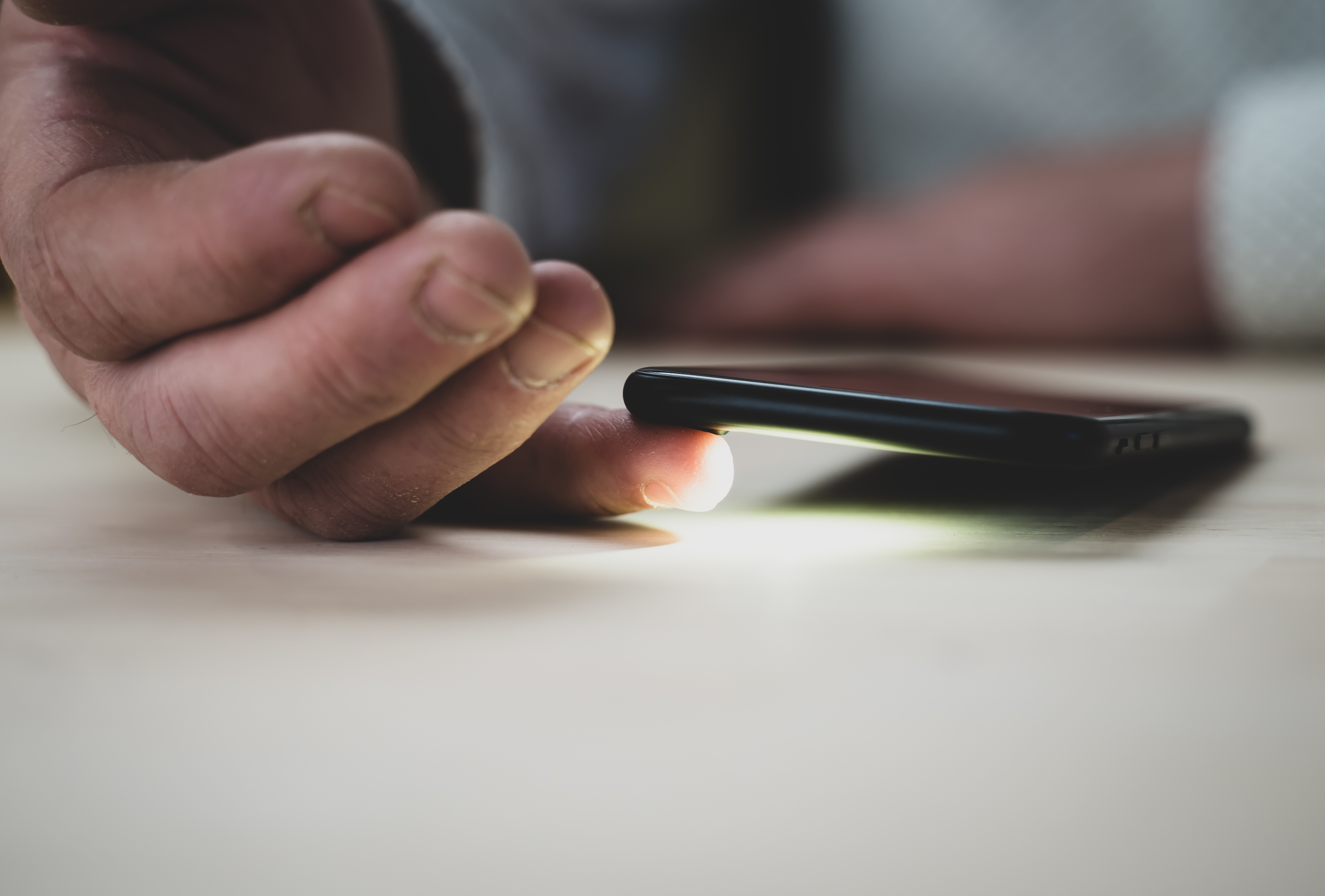 These solutions are not resolving your quality issue? Contact FibriCheck via the help-button in the bottom right corner of your screen.