Measurements are interpreted in a 2-step process:

Step 1: Immediately after the measurement - if connected to the internet -, FibriCheck will provide you with an automated analysis and report generated by the FibriCheck algorithm.
This algorithm is a set of rules, used to interpret the data, that has been extensively tested by medical professionals and validated in a clinical study.

Step 2: If wanted, you can request a review of the measurement by our team of medical experts. You do this by tapping "request review" on the measurement screen.
Our team of medical experts, is specialised in the interpretation of heart rhythm measurements and will review your results. The review of a measurement includes a human verification of the results and a more in-depth report ready-to-share with you physician if needed. This service is available at € 9,99 / measurement.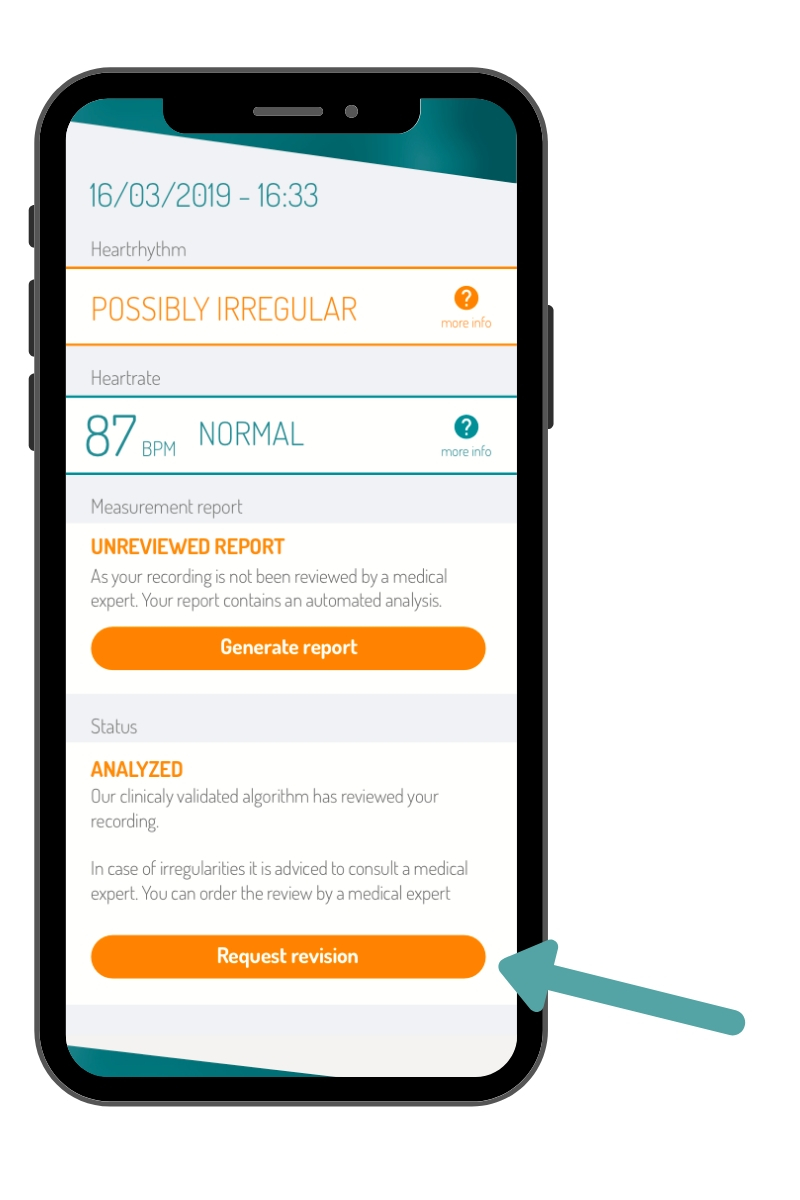 Note that: Do you have FibriCheck Premium? Do you use FibriCheck on prescription? Then the evaluation of anomalous measurements by our medical experts is included at no additional charge. Additionally, when you are using FibriCheck on prescription, your prescribing doctor will have automatic access to all your measurements and results.